The strength of steel is nothing compared to the human will. Whoa~!!! 5 months of blood sweat and tears had finally came to an end. Looks like I'm not me if i don't screw something up during the last minute. To be honest, I didn't shed a tear yesterday because I'm kinda like all dried up... didn't slept for 4 days and didn't drink enough water. Seriously dudes,
I fucking miss all you AMLers. Last update on my stop-motion animation project progress.



Okay, i'll share some of my tips while shooting a stopmo ani. Quite helpful if you will be shooting your own stop-motion in the future. If you accidentally tilt your camera while shooting your stop motion, you don't actually have to panic or retake the whole scene if you can't get the right angle again. During the post production stage of your movie, add a little camera off focus tilt to cover up your flaws.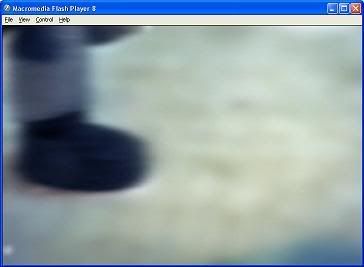 Secondly, always include a "tie down" mechanism to your puppets. Trust me, the tie down really saved my ass when i animate my puppets. I have lots of problems animating my bull coz I don't have a tie down mechanism installed to it's hoofs.
Third, Work Hard.
Fourth, Work Hard.
Fifth, Work Hard. (quote: Ah-Ray) That's right. every bit of r&d counts.
Well, I think this would be my
LAST TIME
soloing an animation project. Whoa... Dudes, it's hell soloing something over ambitious. Thank you Xion for some last minute rotorscoping. Finally, I would like to thank all you guys out there again for all your wonderful support.