Well, Chinese New Year is finally over... It's time for me to get back on my feet to do something. Before showing off sharing bits of my new massive animation project, here are some pics taken during the AML Klang trip. Enjoy.
哇... 年又过完了, 懒完就要站回起来做一些东西了. 在还没开始一个新的个人动画工程之前, 让我先把过年其间拍的照片放上来.


Dukes of AML 08/09~


AML's GODS OF GAMBLES!!!

Well, besides tons of gambling, what else happened during the Klang-Kajang trip?


Traffic jam...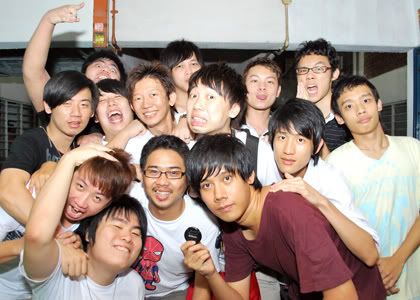 House to house visiting...


Finger of Death...


Haunted...


Satay!!!


Walk like hell...


Tons of slumber...

Now, some sneek peek on my latest project.